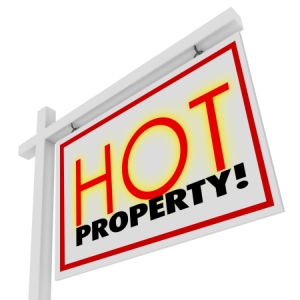 Over the course of the past year Toronto home sales gained 3% to 8,620. Vancouver home sales rose by 7.6% in October to 3,748; for a gain of 19% from 1 year ago.
Canada's home sales figures expanded in November to the 2nd highest levels in 6 years as demand held strong in the persistently hot home markets in Vancouver and Toronto metro areas.
However, the upward momentum wasn't shared across the provinces. There were a number of markets where sales posted a monthly increase and those where sales fell, about evenly split. Across the country, overall this past year, sales rose 0.1%.
Prices in Vancouver metro were up 15.4% over the year. Greater Toronto was up 10.4%.
Prices for homes nationally as sold in October was $454,867, up 8.2% driven by the Toronto and Vancouver markets.
Aside from the Toronto & Vancouver markets, the average was $338,923, up 2.4% from a year ago.
Bank of Montreal's chief economist's have reported that the housing market has split into 3 basic groups: 1) Vancouver and Toronto – hot as an oven baking bread, the Prairie areas sagging along with the decrease in price of oil, and a middle-ground group that includes areas like Montreal and Ottawa. Saskatoon, Regina , Edmonton, Calgary had all posted double-digit sales declines in October and so far in November. Strikingly, Calgary's home sales decreased 36% per cent from the past year; similarly across much of Alberta & Saskatchewan.
Crude oil prices are currently around $45(US) per barrel after a climb up to about $62(US) a barrel back in June. Over the year, the price of crude has dropped majorly from above $110(US) one year ago.
Canadian buyers are still in the market mostly to buy detached homes; which have been in short supply in Vancouver and Toronto. At the end of October there were 5 1/2 months of national inventory, down from 5 3/4 months in September. The smaller supply and constant demand has ebbed home prices higher; despite the options in term of the availability of condominiums.
This past October saw a greater divergence of Vancouver pricing from the whole rest of the country.
Sales-to-new listings ratio was 58% in October across Canada. A sales-to-new listings ratio between 40-60% implies generally consistent and balanced housing market conditions.
What do you think the future is going to bring for all these markets? We'd love to hear your opinions. Free free to give us a call, even just to say hi, at 1-800-728-6577.