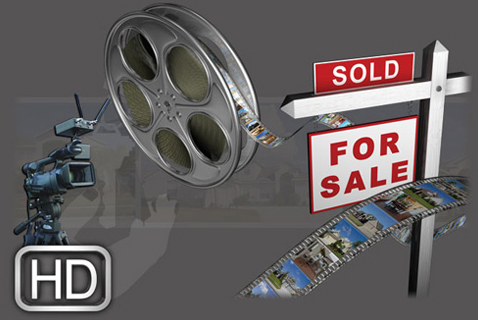 Creating Real estate videos are is one of the top ways to reach customers on a deeper level and also the easier way to virtually 'show' a home. Videos appeal to and create more emotional attachments in the mind of the viewer.
However, on the flip-side poor production methods would have the effect of turning off buyers and sellers. High quality is key.
Some of the very best viral videos have been professionally produced by companies, to reach their audience in a different way.
Below we will cover useful tips on how to properly make a professional looking real estate video that might even market itself.
Remember to keep on tack and be on focus to create business for you. If you get amazed in your sudden YouTube fame, and alter your career path likewise, then probably you will never see a good return on your time.
In the case of real estate…
A viral video is one that creatively promotes a property, real estate company and/or Realtor by using content that draws attention and encourages viewers to want to share it with others.
Here are key points:
· Creativity: Creativity/uniqueness is admired by just about everyone social circle. No more needs to be said, you can tell if you just created something creative, or possibly go back to the drawing board.
· Humorous: Perhaps make it funny. Funniness is a key ingredient in viral video. It takes finesse and wit to figure out what would be funny to your target audience. A video that tries to be funny but is objectionably tasteless or off the mark will naturally turn off your audience.
· Not too long: Many of the highest viewed YouTube videos are less than 5 minutes long. Viral videos spread quickly when they are are easy to view & watch multiple times.
· Provocativity: Sexiness sells. The real estate market conservative arena, however, as appealing to those sense subtly in video can further engage your audience.
Help Your Video Go Viral These Tips
Unless you are already holding your smartphone or video camera in just the right place at just the right time with your video; then you will have to do some creating and quite possibly hard work to create a truly viral real estate video.
· Give it a descriptive, but memorable title – just as you would for a blog post you'd want people to share
· Upload your video to a social platform like YouTube or Vimeo so people can easily share and interact with it
· Produce your video with your target audience in mind by using the proper language, content, & humor.
· Keep your company branding & logos as light references
· Use channels like Facebook, Google+, LinkedIn, Twitter, Pinterest to get your video in front of lot more eyeballs.
Here is an Example (1 million views so far increasing ). So try out the tips & ideas in this article to begin creating real estate videos that have a probability of going viral.
~
Would you like to super-charge your career with 40+ fresh & real leads per month? Just contact us for for information on our Canadian Real Estate Lead marketing system.