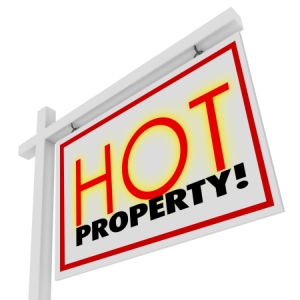 Much was made of how the Corona Pandemic had more people than ever before seeing an opportunity to not be attached to city living and getting out into homes in more rural areas of Canada. That was indeed a trend, and continues to be a valid one. Although to a much greater extent if you are to read into what a new survey from the Bank of Montreal is indicating with regards about the type of prerogatives most people have for buying homes now.
Now meaning in an era where although the pandemic isn't over, we're moving well out of the restrictive phases of it and more and more people are returning to work in the office like they did before early 2020. Let's also not lose track of the fact that there are always plenty of people looking to move to the cities for the first time too, and as is always the case that is true of many educated young professionals who may have come from smaller town Canada but have studied and earned degrees in these cities and now starting their careers there is the logical next step.
It's the same as it is in any country where the majority of real estate agents will be working in the major metro areas of the country, and if this trend of more people returning their focus to city home ownership then the logic would be that is going to be beneficial for these realtors working there. There may be some truth to that, but it also enhances the competitiveness factor. Here at Real Estate Leads our online real estate lead generation system for realtors is an excellent resource for realtors newer to the business who aren't as well established when the business becomes more competitive again.
That's always true, but let's stay on topic and look at what more the survey revealed about changing homebuyer preferences in Canada as they are happening here in the middle of 2022.
Metro For Me Please
Those of us who have no choice but to be in urban areas may be a little astonished that anyone would choose to live here if they didn't have to, but it seems that mentality is definitely not the norm. Plus, it is important to remember that not everyone who can work remotely is completely free of other factors that necessitate them living in the city. Property ownership, family, and access to care are just 3 of a long list of factors that may be part of a person's reality too.
The BMO survey came back showing that interest in buying a home in a major city centre has risen 5% since last year. As mentioned above, this is something of a marked change as Canadians began looking beyond the boundaries of large cities for their housing choices. Work-from-home arrangements may have allowed them to do this, and rising home prices in the last two years may have been the impetus to actually go ahead and do it.
Now the situation for many seems to be quite different. It is the city centres that are attracting more interest from buyers, and at the same time the preference for moving further from the city has seen a similar decline. There are other changes to Canadian's home buying habits lately too, and the results seem to indicate that Canadians have developed a willingness to change their plans in response to rapidly changing housing and housing market conditions.
Finances in Order?
Another consideration here is the way that BoC Interest Rate hikes are slowly but surely bringing down the median prices for homes in these desirable locations. Financial hurdles are always going to have a major impact on the purchase plans for homebuying consumers with regards to what they will buy and when they are looking to buy it. Respondents to the BMO survey said they will likely need to spend more if they choose to buy in the city, but now there may be more value and bang-for-buck in doing so.
It also showed that 68% of respondents were willing to change how much they spend on a home purchase, and around 73% of potential homebuyers even said they are now willing to spend more. The reasons listed for spending more on a home include increased home prices, income growth (individual or couple), and the pandemic realities having increased their personal savings to result in more money available for a down payment on a home.
Around 1/3 of respondents indicated that they expect to pay 10% or less for a down payment and two-fifths foresee relying on help from family to have enough funds, although less of that help being required than might have been the case at this time last year. Perhaps most interesting here is the amount Canadians expect to spend on their homes has gone up 26% in just the last year. This in unision with the average spend coming in at $588,000. Ontario buyers were the highest here with an average expected spend of about $790,000 and they also saw the highest increase (around $200k per home.)
Last but not least, we're seeing a lot of demand for mortgage pre-approval these days, and that's not surprising given the promise of even more rate hikes from the BoC. 30% of survey respondents (8% more than last year) said they are already pre-approved to buy. Another 43%3 were aiming to be pre-approved in the near future.
__
Sign up for Real Estate Leads here and receive a monthly quota of qualified, online-generated buyer and / or seller leads that are delivered to you exclusively, and what is meant by that is you will be the only realtor who'll receive these leads. Each will point you in the direction of a local prospective client who is genuinely considering selling or buying a home in the city or town where you work as a real estate agent. That has to sound good, especially when it means an effective way of growing your client base and building your PREC that much more quickly.